Coffee Center receives $1 million to support research, education and building renovation
The UC Davis Coffee Center is pleased to announce two $500,000 gifts from Toddy and John and Gina Wasson, respectively, to support renovating the Coffee Center building and name two spaces that will be used for coffee education and research.
Toddy's gift will go toward the Toddy Innovation Lab, a flexible, multipurpose lab space in the Coffee Center building that will be used to test coffee technology. It will be used for experiments involving cold brew, espresso, or anything else that's needed to meet the demands of the coffee industry. A pioneer in cold brewed coffee, Toddy offers innovative coffee brewing solutions to both home and commercial users worldwide.
Toddy president Julia Leach is a long-time supporter and advocate of the Coffee Center and sits on its advisory board. Since she visited for the first time a few years ago, she has been impressed by its unique environment and hopes the gift will allow the center to continue building renovation and launch new programming.
"We at Toddy love that the UC Davis Coffee Center was imagined as a place to bring together coffee professionals, students, industry leaders and academics for teaching, learning, research and collaboration," she said. "We want to take part in the activities and research at the center and felt that sponsoring was the right thing to do as an industry leader."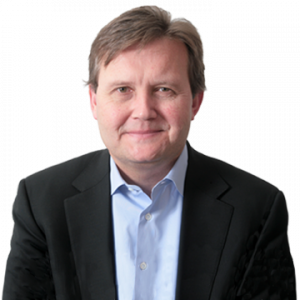 John Wasson '84 and his wife Gina are long-time supporters of the College of Engineering and the Coffee Center. Wasson, who gave his first gift in support of the undergraduate coffee lab in 2015, sits on the advisory board for the Department of Chemical Engineering and chairs the College of Engineering's Dean's Executive Committee, which assists the college with advocacy, fundraising, strategic plans and programs. He received his B.S. in chemical engineering from UC Davis and has led a successful career at global consulting firm ICF—most recently being named CEO in fall 2019.
The Wassons describe their gift as a "challenge" to encourage others to support the renovation of the Coffee Center building into a 6,000 square foot research and teaching hub for coffee science. Their gift also names the John and Gina Wasson classroom, which will be used for classes in coffee science for both students and industry professionals.
"The facility brings together UC Davis's world-class expertise in engineering and food science to facilitate cutting-edge research and advanced teaching on coffee in a rigorous, collaborative and hands-on way," he said. "I'm impressed at how its courses and labs engage such a diverse population of students at the intersection of engineering and one of their favorite beverages."
The Coffee Center thanks Toddy and the Wassons for their generous support and looks forward to using their gifts to trailblaze as a leader in academic coffee research across disciplines.
Primary Category