The Coffee Center roasts its first coffee of the school year
The UC Davis Coffee Center is up and running for the 2019-20 school year. Probat Roasting Fellow Juliet Han roasted the center's first batch of beans as classes began on September 25 in preparation for a Coffee Center research project.
Han will then roast two additional coffees, each from a different country and in a different style of roast, to show students in ECH 1, "The Design of Coffee," the variety of roasts available.
The first coffee, made up of different seven roasts from the day, is a medium roast of naturally-processed beans from Ethiopia, roasted with a 1 kg Probat Probatino roasting drum, a piece of equipment generously donated by Probat. The company is also funding Han's position for three years and donated 5 kg and 25 kg capacity roasters to the center.
Roasting begins by scooping the unroasted green coffee beans from a box and measuring out 500 g in two separate containers.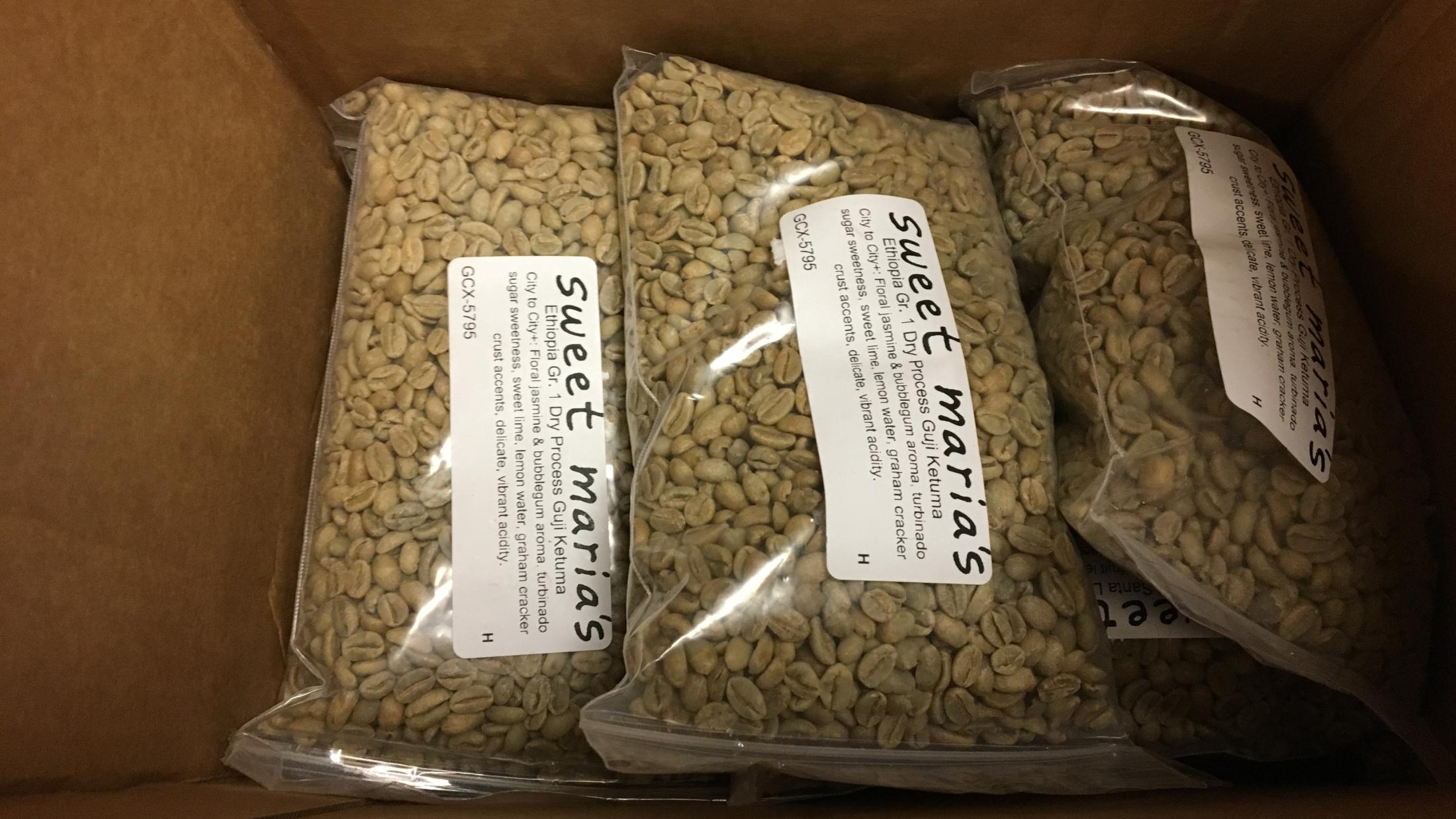 Han then pours them into an upside down bell at the top of the roaster and pulls a lever to release the beans into the drum for roasting.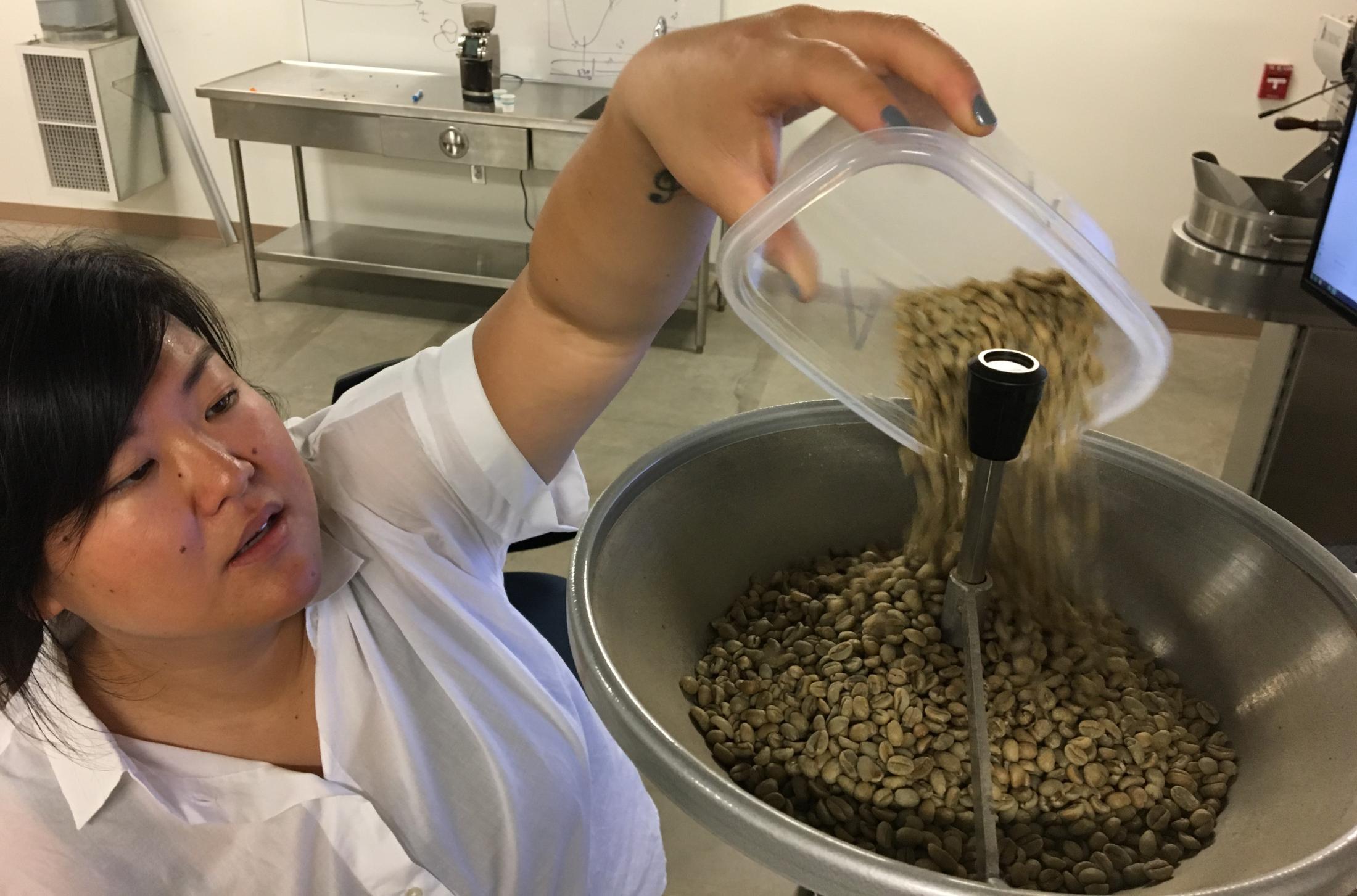 She tracks each roast with Cropster, a piece of software that measures and charts the temperature and time inside the roaster. She marks these charts any time she increases or decreases heat or when the beans begin to crack. By doing this, the Coffee Center slowly collects roasting data, which it can use to reproduce a roast for experiments down the road.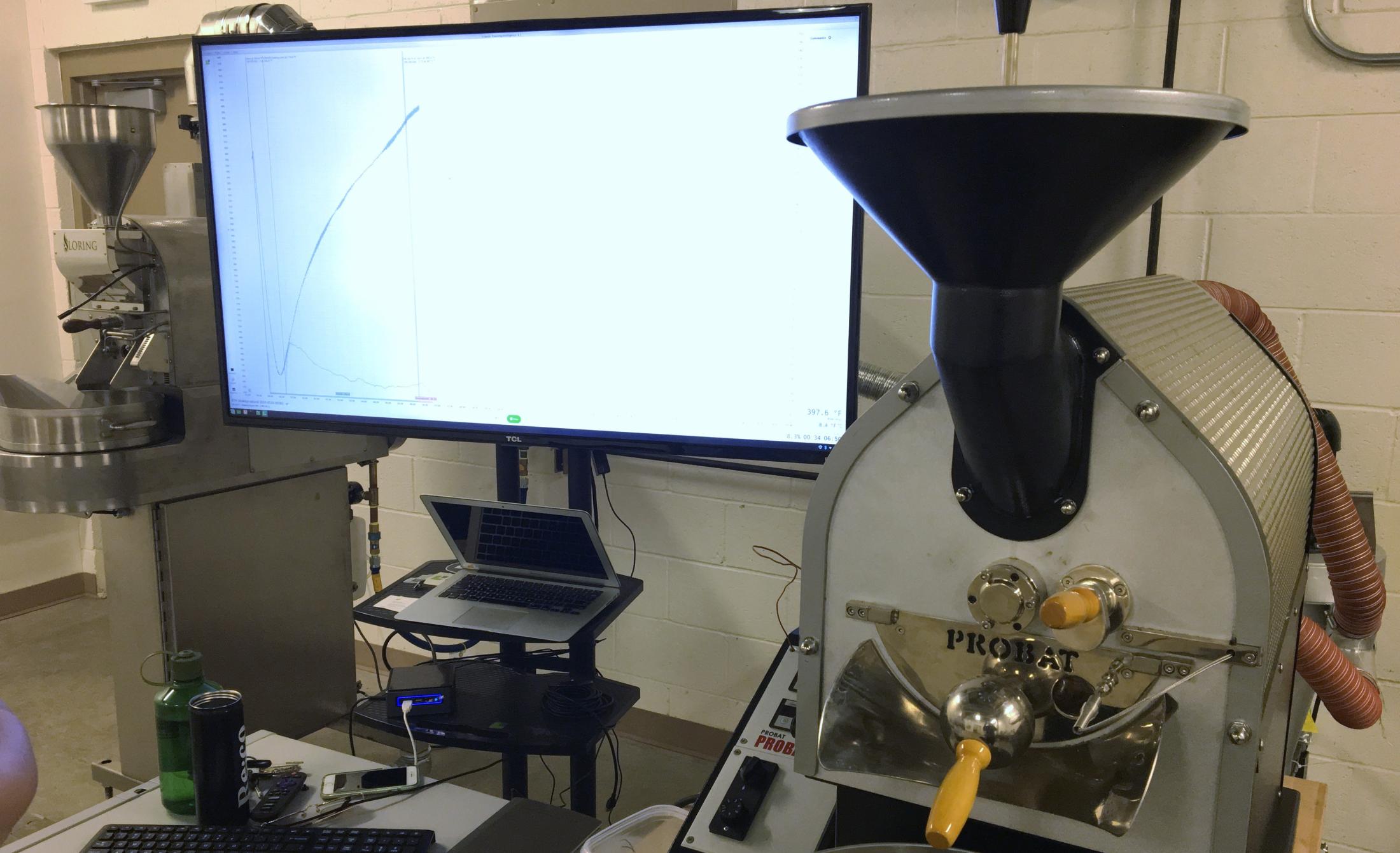 Periodically, she'll check the roasts by pulling out a "trier," a small metal insert that pulls out a few beans that she can smell to make sure everything is progressing as planned. She especially enjoys when the beans start to yellow and smell toasty.
"I really love this stage because it smells like a breakfast cereal," she said.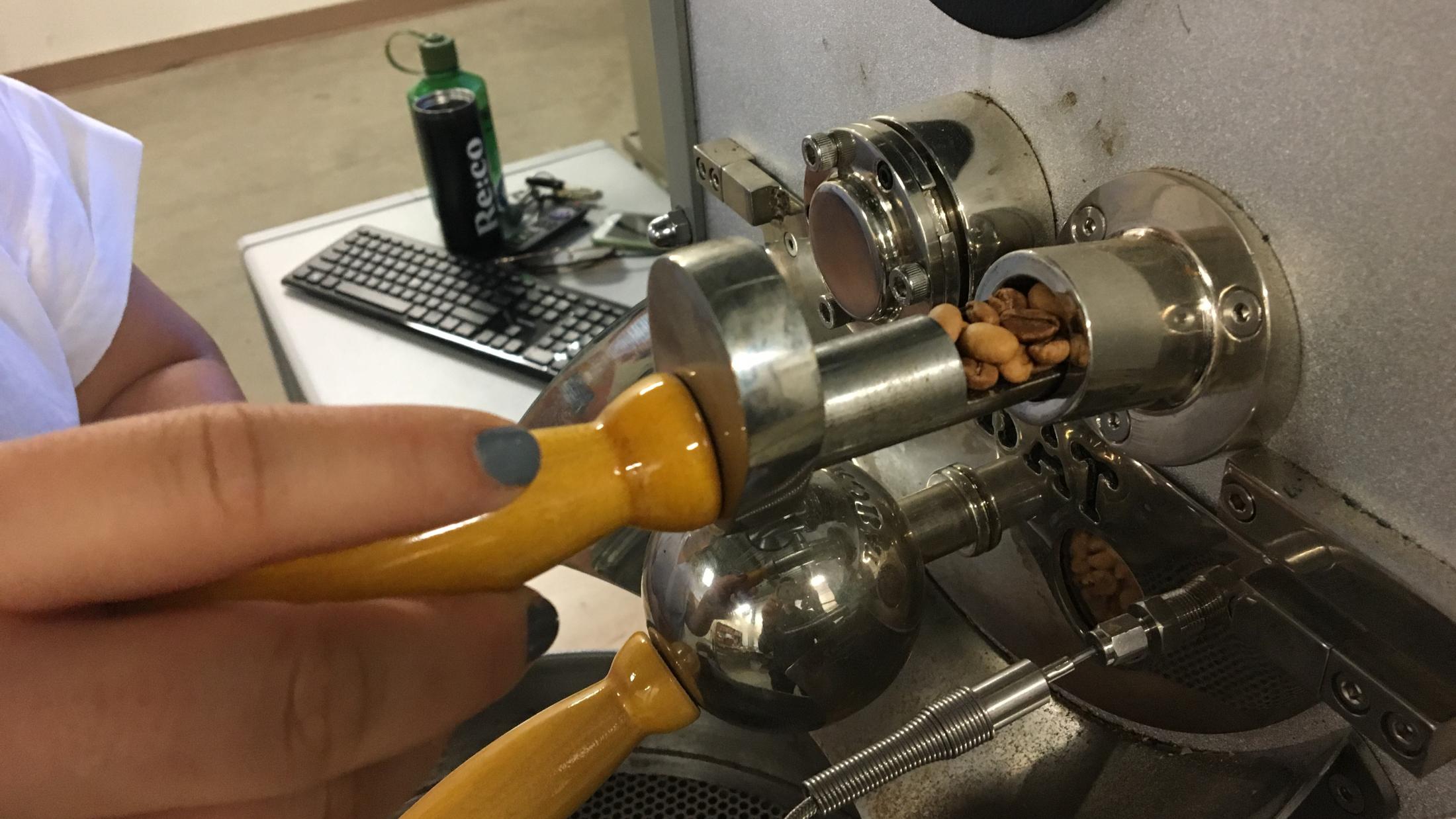 Once finished, Han pulls a lever on the Probatino and releases the beans into a cooling tray, where she spreads them evenly with a plastic spoon so they cool properly.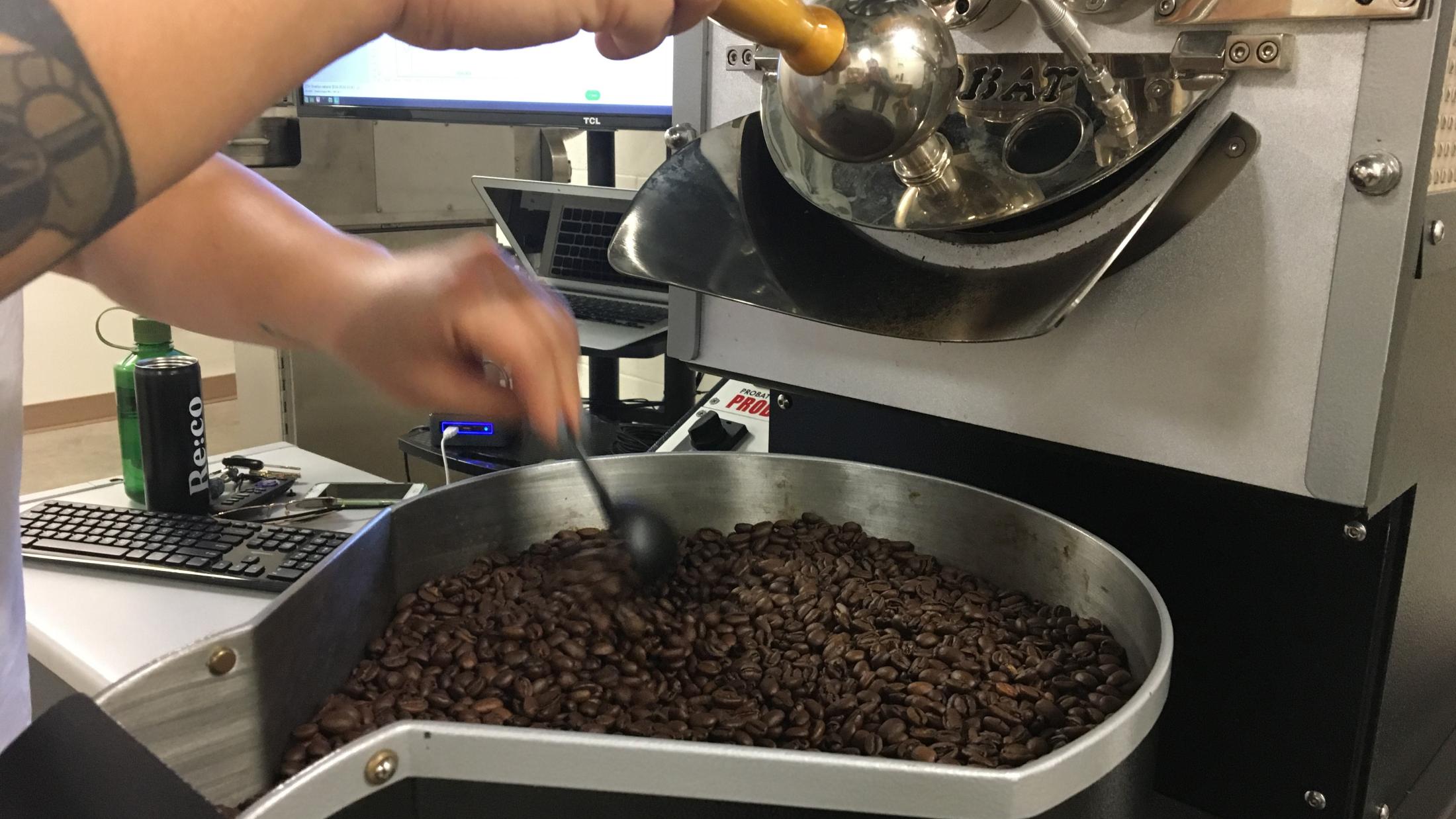 When they cool off, she dumps them into a large plastic container, weighs them and re-starts the process.
This is the first of many roasts Han and the Coffee Center will be preparing in the upcoming year as the center looks to expand its teaching and research.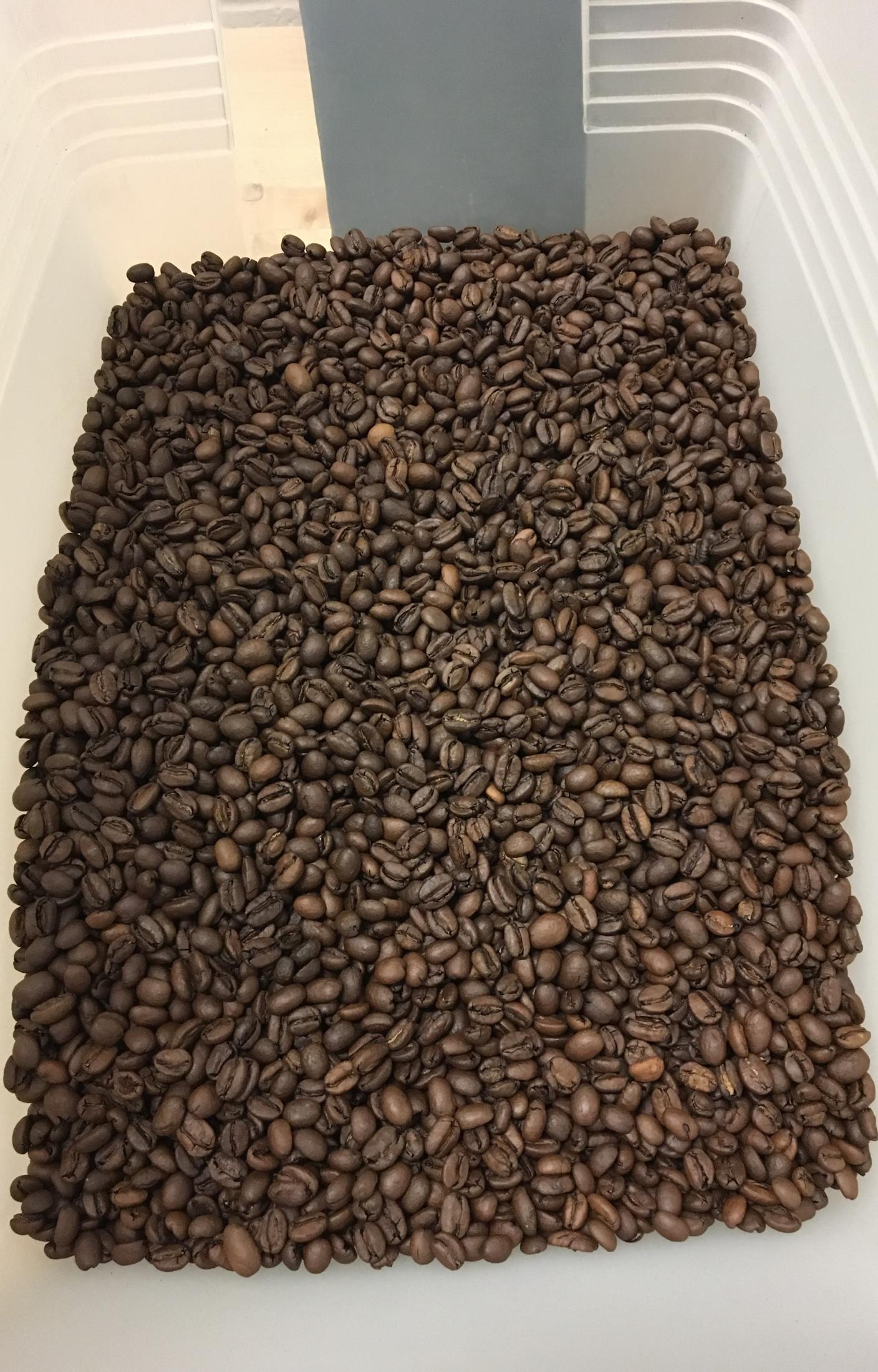 Primary Category